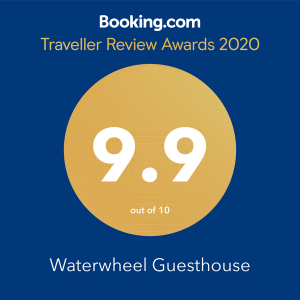 Had a fabulous time, room was great, really lovely to meet you both.  Thanks so much!
We have had a wonderful stay!  Congratulations on your new venture – it has been an honour to be some of your first guests.
We had a lovely stay at your place.  Hope we will come back soon.  Amazing BnB here.  Thank you so much!
All the best for the future – you are absolute naturals!  It felt like staying with friends in their very lovely house!  Thank you so much.  Best B&B we've ever stayed in.
Thank you for being the perfect hosts. You looked after us wonderfully – what a beautiful home. See you again.
It's been lovely! The perfect snowy honeymoon. Gorgeous room, bath and food. Thank you!
Thank you for making the start of our honeymoon so special. Wonderful welcome, accommodation and food. Beautiful room!
Like staying with good friends for a few days! We felt very looked after. A wonderful time with wonderful hosts. See you again soon.
Best B&B we've stayed at! What else can we say!
Very comfortable accommodation & spotlessly clean. Great location, excellent breakfasts and lovely friendly hosts.
Absolutely lovely. Thank you for the wonderful stay – we're moving in!
If only we had more time because that's the only thing missing…perfect!